Judges
Meet the expert practitioners and innovators who will judge the 2019 Startup Yale prizes.
Thorne Prize for Social Innovation in Health or Education
Margaret Yates Thorne
Managing Partner, Sociable Weavers; Owner, Niknats
Margaret Yates Thorne is the Managing Partner of Sociable Weavers, providing seed investing to transformational start-ups in education and healthcare. Margie is also the owner of Niknats, a personalized needlepoint gift business. She has worked for the last twenty five years with a wide range of non-profits, providing support in start-up management, fundraising, and finance. Margie has chaired the boards of The Bronx Preparatory Charter School and Peer Health Exchange and served on many boards including Student Sponsor Partners and READ. Margie has a BA from Yale and also studied educational psychology at Columbia's Teacher's College. Prior to her work with non-profits, she worked for fifteen years at Citigroup. Margie is married to Nate Thorne, previously head of private equity at Merrill Lynch and Blackrock, and is the mother of two sons. The whole family are Yale graduates. They are actively engaged in restorative agriculture in the Hudson Valley.
Tekisha Dwan Everette, Ph.D.
Executive Director, Health Equity Solutions
Tekisha Dwan Everette has built a successful career in public policy, particularly health care policy, and advocacy in the non-profit, state, and private sectors. Before taking the helm of Health Equity Solutions (HES), she served as the Managing Director of Federal Government Affairs with the American Diabetes Association where she provided strategic leadership on policy and advocacy initiatives with the White House, several federal agencies, and Congress, which led to important victories for people both with and at risk for diabetes. Everette earned her doctorate in Sociology from American University with a concentration in race, gender, and social justice as it relates to social policy. She received her Master's of Public Administration (MPA) degree from the Center of Public Administration and Policy at Virginia Polytechnic Institute & State University (popularly known as Virginia Tech) and holds two Bachelor of Arts degrees in Political Science and Interdisciplinary Studies from the same institution. Everette is an alumna of the Masters Series for Distinguished Leaders and the National Urban Fellows America's Leaders of Change program. She is a lifetime member of Delta Sigma Theta Sorority, Inc. and the Association of Black Sociologists, and serves on the board for the Washington, DC Metropolitan affiliate of Girls, Inc. When Everette is not advocating for health care policy and social justice, she enjoys fulfilling her thirst for cultural enrichment through travel. She believes seeing the world helps one to expand their worldview and cultural understanding and her goal is to visit every US city and touch every continent at least once. In her spare time, Everette enjoys listening to music, writing poetry, dancing, cooking and entertaining guests in her West Hartford home.
Raj Gorla
CEO, Contineo Health; Managing Partner, Equilateral Ventures; President, Suraksha
Raj Gorla is the CEO of Contineo Health and has vast experience in health informatics in the areas of Clinical Transformation, Population Health, Data Analytics, Interoperability and Mobile Health. His passion lies in technology innovations that can increase access to healthcare and improve outcomes worldwide. Raj has traveled around the world to volunteer for health infrastructure, disaster response and human rights related projects and advises various non-profits on paths to sustainability. At Yale SOM, Raj founded Equilateral Ventures an impact fund that accelerates digital health start-ups that seek to reduce global health inequities. He is also the founder of Suraksha, a non-profit based in South India working to empower and educate girls with disabilities. Raj has an MBA from Yale University and prior Bachelors and Masters degrees in Computer Science.
Christopher McLeod
Managing Partner, Elm Street Ventures
Chris is a Managing Partner of Elm Street Ventures, a seed and early stage venture capital firm in which Yale is the largest investor, where he serves on the board of Saphlux. Prior angel investments Include Tangen Biosciences, Embark Veterinary, Precipio Diagnostics, Ancera and Isoplexis. Before joining ESV in 2016, Chris co-founded AxioMx, Inc., serving as President and CEO. AxioMx created technology to quickly develop custom antibodies for use in research and diagnostics. AxioMx was acquired by Abcam, plc in 2015. Mr. McLeod served as President and CEO of 454 Life Sciences from February 2005 through September 2011, where he led the development, manufacturing and marketing of the company's innovative DNA sequencing products. 454 Life Sciences was acquired by Roche Diagnostics in 2007. Previously, Mr. McLeod was Executive Vice President of CuraGen Corporation.
David Thomas
Managing Partner, Court Square
Mr. Thomas has been a member of the Court Square Investment Team since 1980. Mr. Thomas received degrees in finance and accounting from the University of Akron. He is currently a director of Conterra Broadband, Mspark and NSM Healthcare. He most recently served on the boards of Fibertech Networks, Harvard Drug Group, Wyle Labs, Cadence Aerospace, Newmarket International and Auto Europe Group. Previous boards include Aviall, Brintec, C&H Sugar, DavCo Restaurants, The Devon Group, Flender, Furnishings International, Hancor Pipe, Interface Solutions, International Airmotive, MagnaChip Semiconductor, Mid-Atlantic Coca Cola, Neenah Foundry, Network Communications, Pamida Stores, People Express Airlines, Smith Alarm, Worldspan Technologies, York International and Zatarains. Mr. Thomas is currently on the advisory council for the Yale School of Public Health Leadership Council.
Sabin Sustainable Venture Prize
Andrew Sabin
President at Andrew Sabin Family Foundation
Andy Sabin does more than simply provide financial support to hundreds of organizations. He is actively engaged with community and environmental programs around the world. He spearheaded the building of a community recreation center in East Hampton, NY. As an extension of his life long fascination with reptiles and amphibians and dedication to environmental education, he founded the South Fork Natural History Museum in Bridgehampton and he continues to lead nature walks for the institution. Due to his global efforts, there are two frogs named after him, Centrolene sabine (aka Sabin Glass Frog) and Aphantophryne sabini, one pigmy chameleon, Rhampholean sabini, and a dwarf lemur, Cheirogaleus andysbini. In progress is the naming of a new gecko species from the Galapagos. Mr. Sabin has served for several years on the environmental law advisory boards at Columbia Law School and UCLA School of Law, relationships that began through his role as treasurer of The Evan Frankel Foundation, which made grants of more than $17 million during its 15-year existence. Mr. Sabin is also proud to be a member of the board of visitors of the M.D. Anderson Cancer Center at the University of Texas since 2005. In 2007, to provide more professional support for his philanthropy and involve his family in charitable giving, he established the Andrew Sabin Family Foundation. Andy's passions are his family, the environment, bicycling and fishing.
Bryan Garcia
President and CEO, Connecticut Green Bank
Bryan Garcia is the president and CEO of the Connecticut Green Bank – the nation's first state-level green bank. The "green bank model" is demonstrating how smarter use of public resources can attract more private investment in the clean energy economy – reducing the energy burden on households and businesses, creating jobs in local communities, increasing the deployment of clean energy, and reducing greenhouse gas emissions that cause global climate change. Before joining the Green Bank, Garcia was program director for the Yale Center for Business and the Environment. At Yale, Garcia led efforts to develop a leading global program responsible for preparing environmental leaders for business and society. There he was co-editor of two publications – "Carbon Finance: Environmental Market Solutions to Climate Change" and "Carbon Finance II: Investing in Forests for Climate Protection". Prior to Yale, he served as Connecticut's Climate Change Coordinator where he supported the Governor's Steering Committee on Climate Change. Early in his career, he was a U.S. Peace Corps Volunteer specializing in NGO capacity building and environmental education in the Republic of Kazakhstan. Bryan is the Co-Chair of the Financing Solutions Working Group of the State Energy Efficiency Action Network (SEEAction Network), on the advisory boards of the Institute for Sustainable Energy at Eastern Connecticut State University, University of Connecticut School of Engineering, and the Yale Center for Business and the Environment, and recently joined the Board of Directors of the Institute for Sustainable Communities. He holds a B.S. degree in political economy of natural resources from U.C. Berkeley, M.P.A. in public and non-profit administration and an M.B.A. in finance from New York University, and an M.E.M. degree from Yale University.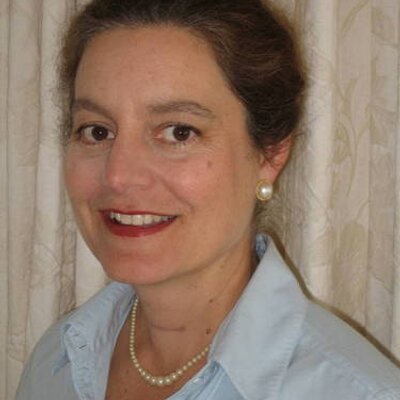 Elizabeth ("Liddy") Karter
Managing Director,
Enhanced Capital
Liddy Karter is Managing Director of Enhanced Capital Partners, LLC. Enhanced Capital invests in US based, middle market companies across sectors including clean tech, heath care services, advanced manufacturing and IT. Liddy has worked with many non-profits to promote entrepreneurship including Crossroads Venture Group, the Angel Capital Association, the Angel Investor Forum, and the CT Technology Council. She is also a frequent speaker and lecturer on funding for early stage companies including at Yale School of Management, UConn, Singularity University, US Dept of Commerce,the National Institute of Health and various industry groups. Previously Liddy was Managing Partner of IRON Ventures, LLC and Karter Capital Advisors, LLC. She has had operating success as CFO of a software company, Netkey, Inc., and CEO of a recycling company Resource Recovery Systems, Inc. both of which exited to strategic public companies. She started her career as a Vice President in the Financial Institutions Group at Morgan Stanley and Co. Inc. Liddy received her MBA from Yale University and a BA from Columbia University.
Anastasia O'Rourke
Senior Technical Consultant, Industrial Economics
Dr. O'Rourke has over 17 years of consulting experience providing expert sustainability and analysis services. She specializes in sustainable purchasing and products, standards and ecolabels evaluations, and program design strategies. Dr. O'Rourke has extensive experience supporting programs that promote sustainable industry and the greening of products, cleantech investments, and sustainable entrepreneurship. She consults with clients including the United Nations Environmental Programme; the U.S. Environmental Protection Agency (EPA); the U.S. General Services Administration (GSA); non-governmental organizations; and several companies. Prior to joining IEc, Anastasia co-founded Big Room Inc, the registry provider for the .ECO top level domain, and creator of EcolabelIndex.com. While at Yale, she led the creation of the Sabin Venture Prize. Dr. O'Rourke holds a B.A. (Hons, 1st Class) from Sydney University, a M.Sc. In Industrial Environmental Management from Lund University Sweden, and a Ph.D. in environmental management and finance from Yale University. She is on the Board of Directors of the Sustainable Purchasing Leadership Council (SPLC).
Catherine Smith
Former Commissioner, CT Department of Economic and Community Development
Catherine Smith served as the Commissioner of the Connecticut Department of Economic and Community Development (DECD), the lead state agency responsible for attracting and retaining businesses and jobs, revitalizing neighborhoods and communities, and fostering appropriate development in Connecticut's towns and cities from 2011 until 2019. Prior to joining DECD, Commissioner Smith had a distinguished career in the insurance and financial services industry at Aetna and ING Financial Services, serving in several different senior roles in the retirement and asset accumulation businesses. Smith graduated from Hampshire College in Amherst, Massachusetts, and received a Master's in Public and Private Management from the Yale School of Management in New Haven, Connecticut.
Brian Miller
CIO, North Sound Partners
Brian Miller is currently the Chief Investment Officer of North Sound Partners, a family office based in Greenwich, Connecticut. Through North Sound Associates, the partnership invests in alternative investment strategies which can include hedge funds, private equity, and venture capital funds. Brian also serves as General Partner of North Sound Ventures, which invests directly in early stage growth companies. Prior to founding the North Sound group of companies, Brian spent 21 years at Elliott Associates, a $35 Billion AUM hedge fund based in New York. When Brian retired from Elliott in July 2012 he was one of four equity partners and held the title of Chief Trading Officer. He was a member of Elliott's Management Committee and also served on the Valuation Committee and Risk Committee. Brian's responsibilities encompassed all of global trading, including structured products, commodities, fixed-income arbitrage and portfolio protection strategies. Prior to starting with Elliott in August 1991, Brian was a Vice President at Yamaichi International where he specialized in arbitrage strategies. Brian received a B.Sc. in Economics from the University at Albany in 1988. Mr. Miller is a Chartered Financial Analyst and received his C.F.A. designation in 1992. Brian served on the Board of the Manhattan Institute for Policy Research in NYC.
Jenny Fielding
Managing Director, Techstars NY, and General Partner, The Fund
Jenny Fielding is the Managing Director of Techstars New York where she leads the program. She is also the founder and General Partner at The Fund, a first check fund investing exclusively in New York based companies. Her portfolio includes more than 100+ tech enabled companies. Previously, Jenny headed up Corporate Venture and Digital Innovation at BBC Worldwide where she made strategic investments and led business development deals. She has also started several tech companies, most notably Switch-Mobile, a mobile VoIP company that was acquired in 2009. Jenny began her career as a lawyer, spent time at JP Morgan and is a graduate of Columbia University where she is an Adjunct Professor.
Laura Rodriguez
Managing Director and Member of the General Partner, Bulldog Innovation Group
Laura is the Managing Director and Member of the General Partner at Bulldog Innovation Group (bulldog.vc). Bulldog is an early stage venture capital firm that is run entirely by Yale alumni and creates value by investing time, knowledge and capital in Yale's entrepreneurs. Previously, she advised venture-backed companies on business planning and growth strategies at Burch Creative Capital in New York. Laura honed her professional finance and strategy acumen during her career as an investment banker at Barclays, executing ~$20 billion in M&A and corporate finance transactions, and as a consultant with Accenture, advising the U.S. Federal Government on strategic planning. Laura holds an MBA from the Yale School of Management and BS Engineering degree from the University of Pennsylvania.
Grant Son
Senior Lecturer, Columbia University
Grant Son is a full-time faculty member at Columbia University serving as Senior Lecturer teaching graduate-level courses in Entrepreneurship and Sports Marketing. Prior to joining the faculty at Columbia, Professor Son taught Entrepreneurship and Sports Marketing courses at Columbia Business School and the Yale School of Management. He has served as judge for startup competitions at Columbia (5x), Wharton (3x) and Cornell (2x). In addition, Son serves as CEO of Greater Good Ventures, a firm he founded in 2009. Son is an early-stage investor, board member and advisor to more than 20 startup ventures. As CEO, Son grew a previous startup into a top-10 sports website acquired by ESPN. His professional experience includes over 30 years of marketing, e-commerce, and digital media experience at iconic sports brands including the NFL and Sports Illustrated. Son's education includes a B.A. from the University of Pennsylvania and an MBA from Columbia Business School
Jorge M. Torres
Managing Director, HBCUvc
Jorge M. Torres serves as a Managing Director at HBCUvc, a not-for-profit organization connecting and equipping the next generation of black and Latinx technology innovators and venture capital investors. Through its student investor fellowship, the organization offers a unique opportunity for students attending select historically black colleges and universities and Hispanic Serving Institutions the chance to learn the how to invest in early-stage technology companies while earning real world experience. Most recently, Jorge was a Venture Partner at Silas Capital, a firm that provides capital to entrepreneurs starting and scaling high-growth branded consumer businesses. He is a graduate of the Kauffman Fellows program, which is the premier global leadership development and capital formation training program for professionals who invest in innovation. Jorge is a Lecturer at Yale University, where he teaches a popular undergraduate venture capital seminar. He also invests time mentoring entrepreneurs and investors through organizations such as Startup Weekend, Endeavor Global, Kauffman Fellows, and Praxis. Jorge holds a BS in molecular biophysics and biochemistry from Yale University and a JD from the University of Pennsylvania Law School. He is a member of the bar of the State of New York and a registered patent attorney. Jorge is a native New Yorker with roots in Ponce, Puerto Rico.
Jonathan Rothberg
Founder, Chairman, Product Architect, and CEO of the Butterfly Network, Inc.; Founder and Chairman of LAM Therapeutics; Adjunct Professor of Genetics, Yale School of Medicine
Dr. Jonathan Rothberg is best known for inventing high-speed, "Next-Gen" DNA sequencing. He founded 454 Life Sciences, bringing to market the first new method for sequencing genomes since Sanger and Gilbert won the Nobel Prize in 1980. Dr. Rothberg sequenced the first individual human genome (The Watson Genome, Nature), and initiated the Neanderthal Genome Project with Svante Paabo. Under his leadership, 454 helped understand the mystery behind the disappearance of the honey bee, uncovered a new virus killing transplant patients, and elucidated the extent of human variation—work recognized by Science magazine as the breakthrough of the year for 2007. The New England Journal described Dr. Rothberg's innovation as "The New Age of Molecular Diagnostics", Science magazine called it one of the top 10 breakthroughs for 2008. His contributions; cloning by limited dilution, and massively parallel DNA sequencing, are the basis of all subsequent high-speed sequencing methods. Dr. Rothberg went on to invent semiconductor chip-based sequencing, and sequenced Gordon Moore (Moore's law) as the first individual to be sequenced on a semiconductor chip (Nature). In 2010, Ion Torrent was acquired by Life Technologies for $725 million, the largest acquisition of its kind. In addition to founding 454 Life Sciences and Ion Torrent, Dr. Rothberg Founded CuraGen Corporation, Clarifi, RainDance Technologies, Lam Therapeutics, Quantum-Si, Hyperfine Research and Butterfly Network. Dr. Rothberg was born in 1963 in New Haven, Connecticut. He earned a B.S. in chemical engineering from Carnegie Mellon University and an M.S., M.Phil, and Ph.D. in biology from Yale University. He is the first person to be named a World Economic Forum's Technology Pioneer four separate times, is an Ernst and Young Entrepreneur of the Year and received The Wall Street Journal's First Gold Medal for Innovation. He received Nature Methods First Method of the Year Award, The Irvington Institute's Corporate Leadership Award in Science, the Connecticut Medal of Technology, the DGKL Biochemical Analysis Prize, and an Honorary Doctorate of Science from Mount Sinai School of Medicine. Jonathan is a member of the National Academy of Engineering, the Connecticut Academy of Science and Engineering, and is a life trustee of Carnegie Mellon University.
Abhishek Chandra
Co-Founder & CTO at Spring Health | Forbes 30 Under 30
Abhishek Chandra (Yale College 2016) is the co-founder and CTO of Spring Health, an online mental health clinic that helps patients feel better faster. Featured in Forbes 30 under 30 as a consumer tech entrepreneur, Abhishek is using data, engineering and design to disrupt the painful process of receiving effective psychiatric care. Spring's patented R&D and AI research, published in eminent statistical and psychiatric journals, creates an integrated framework for screening, treatment selection, telemedicine and progress tracking for mental health. Prior to this, Abhishek worked with YCombinator startup PatientBank, and on the Search Infrastructure team for Google.
Melissa Davis
Assistant Professor of Radiology and Biomedical Imaging; Medical Director, Emergency Radiology; Clinical Lead, Center for Outcomes Research & Evaluation; Cofounder of Sepdx
Dr. Davis an assistant professor in the Department of Radiology and Biomedical Imaging, Emergency Radiology section. She completed her BA in Chemistry and Psychology at Wellesley College in Wellesley, MA. In 2009 she received her medical degree from the Medical University of South Carolina in Charleston, SC. Subsequently she completed a Diagnostic Radiology residency and a Neuroradiology fellowship at the University of North Carolina in Chapel Hill, NC. Dr. Davis obtained her MBA in 2017 from Yale University with a focus in healthcare management. Dr. Davis' academic areas of interest include organizational change and innovation within the healthcare space.
Owen Kaye Kauderer
4Catalyzer
Owen Kaye Kauderer graduated from Yale with a degree in Humanities. He then went to Bain and Company and worked primarily in technology and private equity projects. Owen left Bain to be a co-founder and COO of EpilepsyCo, a medical device company within the 4Catayzer incubator.
Benjamin Rosenbluth
Scientist, 4Catalyzer

Benjamin Rosenbluth is a scientist at 4Catalyzer. He graduated from Yale College with BS in mechanical engineering in 2016.
Eleanor Tandler
President, Affinimark Technologies, Inc.
Eleanor Tandler is currently the President of Affinimark Technologies, Inc., a company developing a unique, patented diagnostic test strip, which provides on-the-spot, immediate results upon suspicion of a cerebral spinal fluid leak for patients. Prior to Affinimark, she was the CEO and a founder of NovaTract Surgical, Inc. a venture-backed start-up company founded to develop new, innovative laparoscopic medical devices for surgeons to take minimally invasive surgery to the next level of ease and simplicity. Ms. Tandler is a business executive with proven ability to conceive, develop, lead, problem solve and execute in the healthcare space. She has a track record of motivating and developing high-performing teams. Over 6 years, Ms. Tandler worked to raise approximately $7MM in investment capital and led NovaTract from concept to a product in the marketplace; having developed a proof of concept, fabricated a working prototype, tested in a lab, completed regulatory milestones, and brought to market. NovaTract trialed and revised 4 versions of the device in the marketplace, gained acceptance and usage in over 2 dozen hospitals and sold the technology to a private California-based laparoscopic company for broader commercialization worldwide. Prior to NovaTract, Ms. Tandler was the Director of Venture Development at UConn R&D Corporation where she worked to create new business start-ups based on innovative technologies developed by the faculty and staff at the University of Connecticut. During her tenure at UConn R&D Corporation, she served as interim CEO of New Ortho Polymers, a UConn start-up focused on the development of new orthodontic appliances based on utilizing high performance polymers. Prior to that, she spent five years as a venture capital investor with Radius Ventures, an early-stage venture capital firm focused on health and life sciences, based in New York City with approximately $230 million under management. While at Radius, Ms. Tandler focused on investments in the healthcare services, information technology, and medical device sectors. Prior to Radius, Ms. Tandler worked as a healthcare consultant, providing strategic and operational advisory services, primarily to healthcare and life sciences clients. Her experience includes development and implementation of business models for start-up companies and integration strategies for healthcare provider organizations and pharmaceutical companies. Ms. Tandler received a Master's in Business Administration from New York University's Stern School of Business with a concentration in finance and earned a Bachelor of Arts Degree in Economics and Mathematics with honors from the University of Massachusetts at Amherst. Ms. Tandler is a former member of the Advisory Committee for the Connecticut Bioscience Innovation Fund and currently sits on the Board of Directors for BioCT.